Mercedes Benz A 0015868742 Caliper Repair Kit
---
With $2.28 savings using coupon code AAP15OFF
See all
7
prices from $
12.91
to $
37.02
Need a part number? Looking for something else?
---
With $2.28 savings using coupon code AAP15OFF
Tru-Torque Disc Brake Caliper Repair Kit - D351816 Tru-Torqueâ s Disc Brake Caliper Repair Kit contains the components necessary for repair of the Disc Brake Caliper. All of the rubber components are of high-quality EPDM compound for resistance to glycol-based brake fluid.Product Features:Replacement restores disc brakes to proper operationReplacement prevents uneven brakingDirect replacement for a proper fitManufactured to strict engineering quality standards. Most Brake Caliper Components pro... (more info)
---
New Caliper Repair Kit - Rear - TRW W0133-1714800 - 230, 240D, 280CE, 280E, 280S, 280SE, 300CD, 300D, 300SD, 300SDL, 350SD, 350SDL, 350SL, 380SE, 380SEC, 380SEL, 380SL, 380SLC, 420SEL, 450SE, 450SEL, 450SL, 450SLC - This part is used on model years 1972, 1973, 1974, 1975, 1976, 1977, 1978, 1979, 1980, 1981, 1982, 1983, 1984, 1985, 1986, 1987, 1988, 1989, 1990, 1991.... (more info)
---
Dorman D351816 Brake Caliper Repair Kit. Usually ships in 24 hours. Free SuperSaver shipping. This part is made by Dorman - First Stop. Direct replacement kit contains new bushings and seals for calipers. New caliper pistons also available. ... (more info)
---
Check the price for this part at AutohausAZ... (more info)
---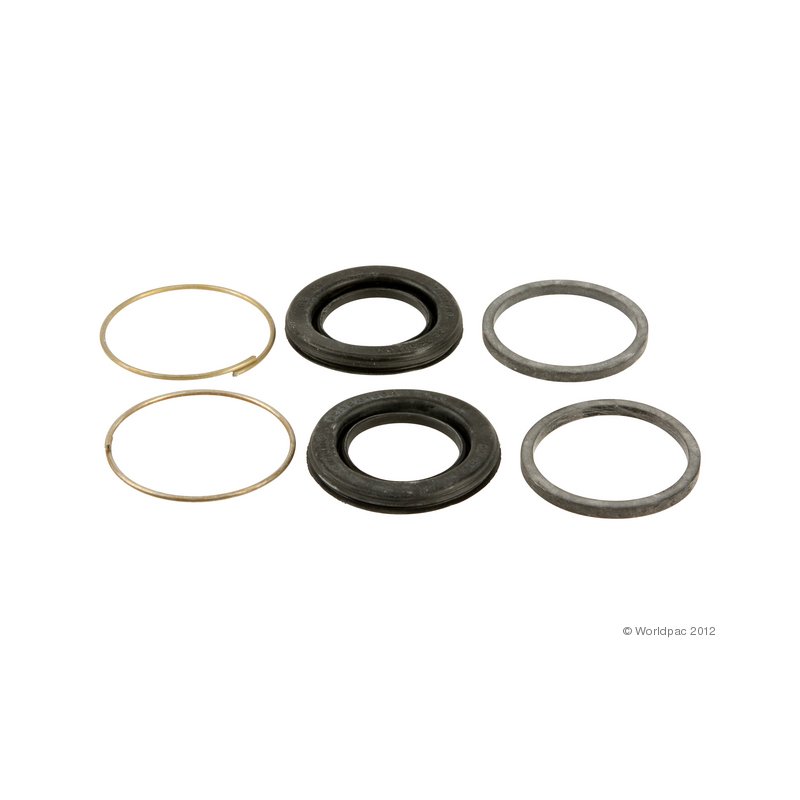 Click through to see all vehicle applications. TRW Rear Brake Caliper Repair Kit... (more info)
---
Rear Brake Caliper Rebuild Kit - Priced Each - Genuine Mercedes-Benz 1613069... (more info)
---
Mercedes Disc Brake Caliper Repair Kit Rear - Genuine Mercedes 0015868742 Fits A B C CD CE CL CLA CLK CLS D DB DC E G GL GLA GLK ML R S SC SD SDL SE SEC SEL SL SLC SLK SLR SLS TD TE classes. Model years 1985 1986 1987 1988 1989 1990 1991. This part fits many vehicles but there may be exceptions. Click through to check for exact fit at FCP Euro. Alternate part number(s): A0015868742. This is a product that we have sourced from the local dealer network and is the same part that the dealership would offer you to install on your car today.... (more info)
---
Gasket, Caliper, VLRUB - Genuine Mercedes-Benz 0015868742 GUARANTEED FIT! Enter your VIN during checkout and Drive OEM Parts will check each part on your order to ensure proper fitment.... (more info)
Everything Benz searches dozens of merchants to help you get the best prices when you buy replacement Mercedes Benz parts. We spend a great deal of effort in creating a high quality Mercedes parts catalog of cross-referenced part numbers but you should always verify the application for your Mercedes Benz vehicle by visiting the merchant site.