Mercedes Benz A 1638600060 Washer Fluid Reservoir ML
Mercedes Part Number:
1638600060 / A1638600060 / 163-860-00-60
Chassis Application(s):
W163 M Class
Classification(s):
Washer System
---
See all
5
prices from $
116.98
to $
156.04
Need a part number? Looking for something else?
---
New Washer Reservoir - Genuine W0133-1923842 with FREE Shipping - ML320, ML350, ML430, ML500, ML55 AMG - This part is used on model years 1998, 1999, 2000, 2001, 2002, 2003, 2004, 2005.... (more info)
---
Free Shipping on Orders Over $75
Genuine Mercedes Windshield Washer Fluid Reservoir 7.6 Liter For models with headlight washer system and 7.6 Liter tank. Mercedes notes this unit also supercedes the 5 Liter version without headlight washers but that requires removal and repositioning of other components under the hood. Please verify tank size capacity prior to ordering retrofitting may be beyond do-it-yourselfer level project. Models without headlight washer system will also need 2109870045 and 1109870944 reservoir plugs please order separately. MB-1638690820... (more info)
---
OES Genuine Washer Reservoir (W0133-1923842). Usually ships in 24 hours. Free SuperSaver shipping. This part is made by OES Genuine. ... (more info)
---
Free Shipping on Orders Over $100
Genuine Windshield Washer Fluid Reservoir (W0133-1923842)... (more info)
---
Free Shipping on Orders Over $50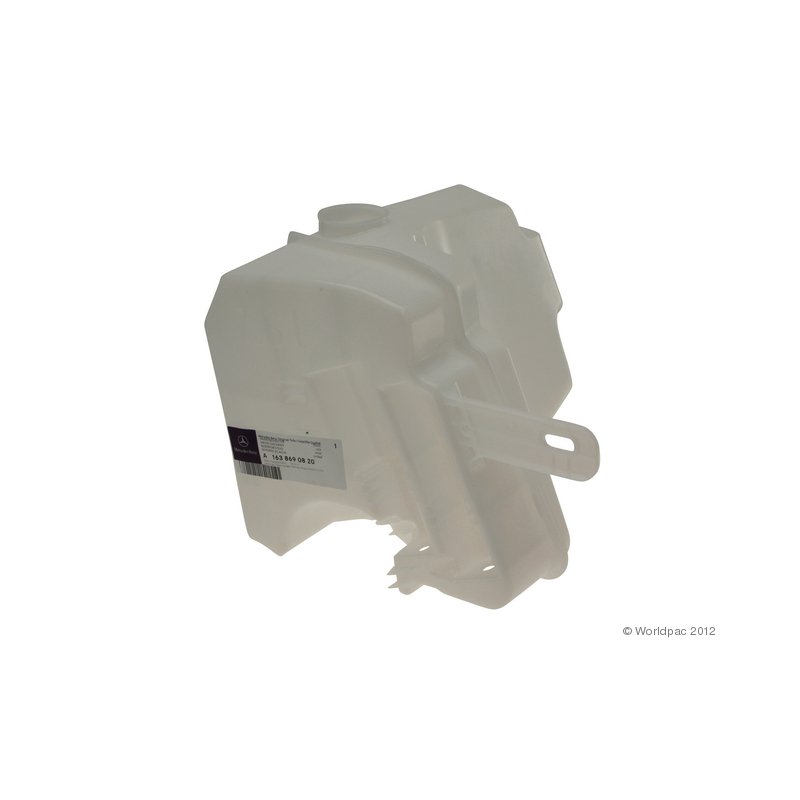 Click through to see all vehicle applications. OES Genuine Washer Reservoir... (more info)
Everything Benz searches dozens of merchants to help you get the best prices when you buy replacement Mercedes Benz parts. We spend a great deal of effort in creating a high quality Mercedes parts catalog of cross-referenced part numbers but you should always verify the application for your Mercedes Benz vehicle by visiting the merchant site.