Mercedes Benz A 2014200785 Parking Brake Cable W201 190
Mercedes Part Number:
2014200785 / A2014200785 / 201-420-07-85
Chassis Application(s):
W201 190 Class
Classification(s):
Brakes
---
See all
6
prices from $
11.98
to $
122.50
Need a part number? Looking for something else?
---
New Parking Brake Cable - Gemo W0133-1630759 - 190D, 190E - This part is used on model years 1989, 1990, 1991, 1992, 1993.... (more info)
---
Check the price for this part at AutohausAZ... (more info)
---
TRW Parking Brake Cable... (more info)
---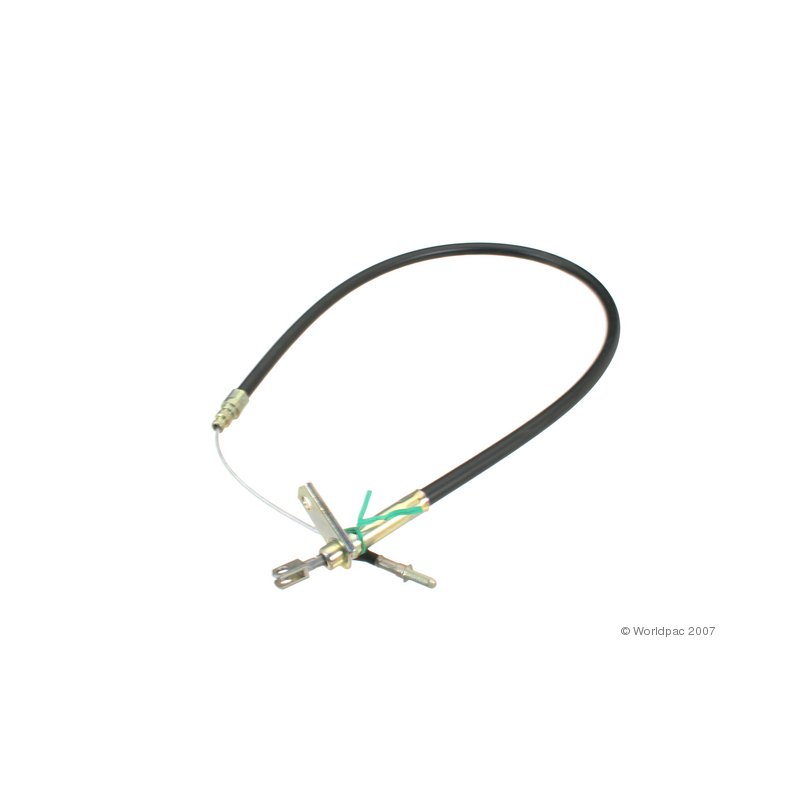 Click through to see all vehicle applications. W0133-1630759 TRW Parking Brake Cable Car Parking Brake Cable. New TRW Parking Brake Cable With 2-year Limited Warranty... (more info)
---
Rear Cable - Genuine Mercedes-Benz 2014200785 GUARANTEED FIT! Enter your VIN during checkout and Drive OEM Parts will check each part on your order to ensure proper fitment. 190D, 190E, 260E. ... (more info)
---
Mercedes Parking Brake Cable (190E 190D0 Gemo - 2014200785 Fits 190D 190E. Model years 1989 1990 1991 1992 1993. Alternate part number(s): 2014200785.... (more info)
---
Cable - Vaico 2882692... (more info)
Everything Benz searches dozens of merchants to help you get the best prices when you buy replacement Mercedes Benz parts. We spend a great deal of effort in creating a high quality Mercedes parts catalog of cross-referenced part numbers but you should always verify the application for your Mercedes Benz vehicle by visiting the merchant site.